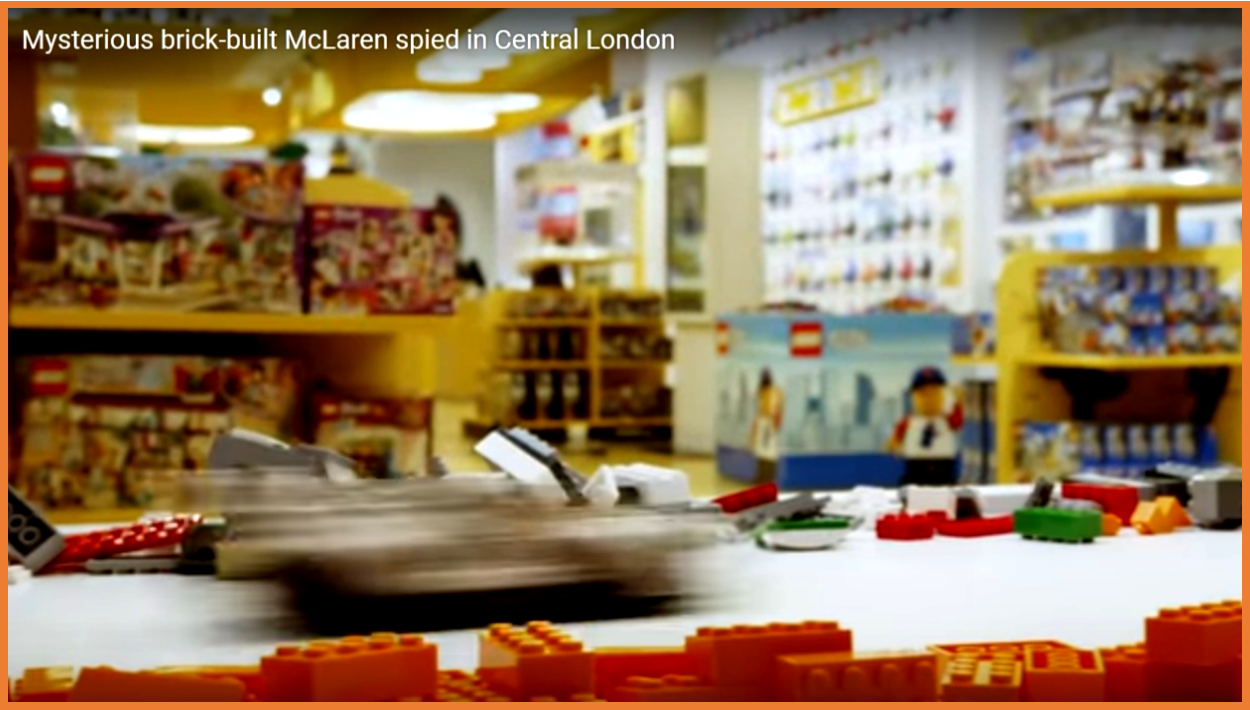 Who says the British don't have a sense of humor? When they aren't busy gushing over an archaic Royal System or working hard to destroy the auto industry and trencherman jobs through BREXIT, a laugh comes forward. (Brexit Panic Takes Hold. Auto Industry Urges – Begs? – Negotiators to Avert the Business Killing Worst-Case Scenario)
Consider that a new McLaren has been spotted during dynamic testing ahead of its introduction in January. The car's brick-based construction has made it necessary for development to move from McLaren's usual secret facility near Idiada in Spain to a busy LEGO Store in Central London.
Under the camouflaged body, the shape is claimed to be recognizably a McLaren. Insiders – with tongue firmly in cheek- suggest it has been designed with frequent reassembly by future owners in mind.
This isn't the first time that McLaren has ventured away from its expensive carbon fiber construction in favor of interlocking bricks. Back in 2017, the McLaren 720S was converted into a 280,000 brick 1:1 scale replica and was finished with the help of visitors to the Goodwood Festival of Speed. An easier-to-complete version can still be purchased in any Lego Store as part of the company's Speed Champions range.
The story is expected to build in January when the new McLaren is unwrapped.