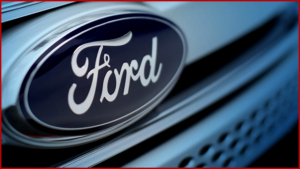 The Board of Directors of Ford Motor Company declared a second quarter regular dividend of $0.15 per share on the company's outstanding Class B and common stock or a return of 6.6%. (Weak Ford 2018 Financial Results Prove Need for Shakeup or Ford Motor 2018 US Sales drop -3.5% to 2.5 Million. Cars at 486,000 dive -18%. Trucks Up Again)
Stockholders and Wall Street are skeptical of Ford investor relations "happy talk." Shares of common are currently trading at $9.30, well below the five-year high of $17.40. Q1 earnings are due on April 25, 2019. U.S. sales at Ford Motor dropped 1.6% year-over-year in the First Quarter. Analysts are saying hold the stock, likely for the dividend and some unknown upside.
The Q2 dividend is payable on June 3, 2019 to shareholders of record at the close of business on April 24, 2019. It is the same amount of regular dividend that has been paid by the company each quarter since 2016.
Ford has previously claimed at the Q1 2018 earnings announcement that the company can slash an additional $11.5 billion via cost and efficiency programs in what looks to be a difficult slog to the promised, but still weak 8% EBIT by 2020.
This 8% automotive operating margin is normally obtained or surpassed by offshore automakers year in, year out. It gets worse when you consider Ford Motor costs have grown as fast as revenue; Grimmer still when capital spending has grown even faster. Some think the company can't survive the next downturn – if it's bad enough, or deep, deep pocket Google's entry into the mobility business this year.
Ford Motor is investing $1 billion during the next five years in Argo AI, a startup company with robotics experience and artificial intelligence software, in a claimed attempt to advance its autonomous vehicles programs. Founded by former Google and Uber leaders, Argo AI will include roboticists and engineers from inside and outside of Ford working to develop a new software platform for Ford's fully autonomous vehicle coming in 2021. Ford Forms Smart Mobility Subsidiary