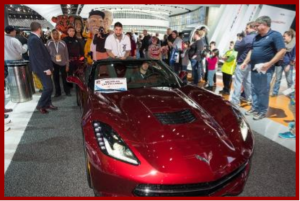 The Tigers are coming off a dreadful 2017 season, winning 64, losing 98, for 5th place in the AL Central; Chevrolet had mediocre one, too. Well, 2017 saw Future Hall of Famer Justin Verlander traded seconds before the trade deadline for three minor leaguers to the Houston Astros. Verlander quickly inspired the Astros and helped the long-suffering Astros win the Word Series against a rather good team that disgracefully defected from Brooklyn and now plays in Los Angeles.
Verlander, in of honor of many of his new teammates donated more money to Puerto Rican Relief efforts than home apparently the United States government as President (for the moment) Trump continued to promote racism and child molesters while apparently obstructing justice in the Russian invasion of US elections. (Lies and Deflections Worth Noting on Virgin Islands & Puerto Rico from Bureaucrats Doing Nothing to help U.S. Citizens)
If there is any comfort in the 2017 Tiger-Fest of eating the opposing teams' dirt, it saw the demise of manager Brad Ausmus, a pretty boy, who couldn't elicit wins from what has been – during his tenure – an extremely talented 25-man roster. General Manager Al Avila – who help preside over the decline of the club – defined 2018 as "a total rebuild." Let's hope more management is called out, including, maybe – the Mike Ilitch offspring who inherited the club since they show no signs of having a passion for tough baseball the Detroit native and ex-marine did – albeit also with a losing record.
Replacing Ausmus (.251 as a player) is Ron Gardenhire managed the Twins from 2002-14. The popular wisdom claimed he was hired for his skill in the dugout. As a player, he endured five seasons with the New Yawk Mets. Playing 285 major-league games, he hit .232 with four homers and 13 steals. One season as a full-time player, Gardenhire hit .240 with three home runs as he committed 29 errors at shortstop. Let's hope the Tigers aren't his latest error.
Virtually all the starting lineup positions will be open when pitchers and catchers report to Spring Training in just over two weeks at Lakeland Florida.