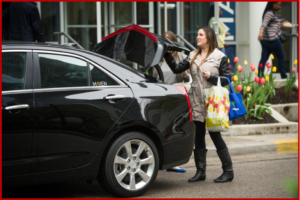 Maven, the personal mobility brand of General Motors, is expanding its offerings in Baltimore from the Lyft Express Drive program to now include Maven City car sharing. Members can now reserve cars hourly or daily at approximately 20 city locations.
It's claimed that members – no application or service fees – can "seamlessly access cars through a mobile app, including locating, reserving and unlocking them. Gas and insurance are included in every reservation."
Maven now has more than 30,000 members who have traveled 95 million miles (Maven Expands Los Angeles Car Sharing with Chevrolet Bolt, Maven Launches City Car Sharing in Atlanta)
In 14 months, Maven has expanded to 17 cities in the U.S. and Canada: Ann Arbor, Michigan; Atlanta; Baltimore; Boston; Chicago; Denver; Detroit; Los Angeles; Jersey City, New Jersey; Nashville, Tennessee; New York City; Orlando, Florida; Phoenix; San Diego; San Francisco; Washington, D.C.; and Waterloo, Ontario, Canada.
Baltimore
Around Baltimore, Maven stations are spread throughout downtown with approximately 20 locations in Mount Vernon, Fell's Point, Federal Hill, Station North, Bolton Hill, the Inner Harbor and in neighborhoods in and around Johns Hopkins University. The GM fleet mix includes the Chevrolet Cruze and Cruze Hatchback, Malibu and Tahoe and the GMC Acadia. The most popular cars are the Chevrolet Tahoe and the extended-range electric Chevrolet Volt.
Members can reserve one of 40 cars by using the mobile app, and hourly rates start as low as $8 plus tax. Maven has no membership or application fees, and gas and insurance are included with a reservation.
Maven cars have leather seating and include Sirius XM, with OnStar Advisors available to help members book hotel rooms or route them to a park outside the city for a weekend trip.
There are now more than 100 global Maven workers. GM claims the brand continues to attract top talent from the car-sharing, ridesharing and connected car industries, as well as people from within GM. The brand has filed seven patent applications "to help make car sharing more intelligent."
"Baltimore is a great fit for an elevated car-sharing service because of the number of people wanting to live and work in a revitalized downtown," said Dan Grossman, Maven chief operating officer.