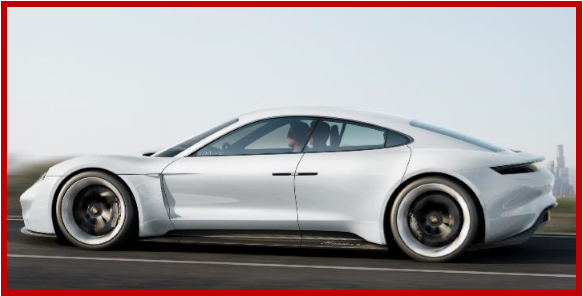 Porsche debuted its first EV four-seat sports car – Mission E – at the IAA in Frankfurt on Monday. In a moved clearly aimed at Tesla, the Mission E four-door concept car has an 800-volt drive system. More than 600 horsepower (440 kW) system power and a claimed +500 km driving range are the selling points. There are also all-wheel drive and all-wheel steering. Zero to 100 km/h acceleration is said to be under 3.5 seconds. Charging time of around 15 minutes to reach an 80% charge of electrical energy, for Porsche's first all-electrically powered.
German automakers whose entire reputations – especially in expensive segments – are built on technology are struggling to catch up with Toyota on hybrids, and have few EV entries, let alone sales, thus far. Add in the emerging threats of Apple and Google in the auto business and it is clear that the Germans are playing defense. The well-known problems with initial German automaker forays into electronics – remember the BMW I-Drive fiasco – and even the defense needs bolstering in a business that centers on offense in the form of effective deployment of technology.
If it works, doubling the voltage – compared to today's electric vehicles that operate at 400 volts – offers advantages: shorter charging times and notably lower weight, because lighter, smaller gage copper cables are sufficient for energy transfer. It is also a good way to prove technical prowess – if it works.
Two permanent magnet synchronous motors (PMSM) – similar to those used in this year's Le Mans victor, the 919 hybrid – accelerate the sports car and recover braking energy. Together the two motors produce over 600 horsepower, accelerating Mission E to 100 km/h in less than 3.5 seconds and to 200 km/h in under twelve seconds. In addition to their high efficiency, power density and uniform power development, they offer another claimed advantage: unlike today's electric drive systems, they can develop their full power even after multiple accelerations at short intervals.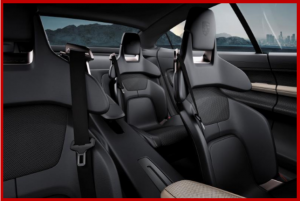 The need-based all-wheel drive system with Porsche Torque Vectoring automatically distributes torque to the individual wheels – transfers the drive system's power to the road. Porsche says this makes the Mission E fit for racing – the core of its heritage and image. Mission E lap times on the Nürburgring Nordschleife is under the eight-minute mark.