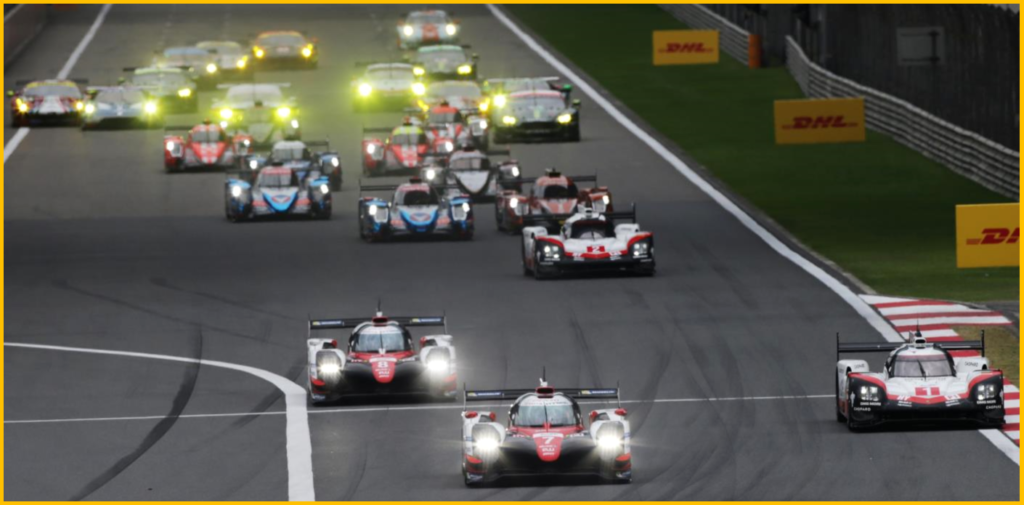 Two Kiwis and a Kraut have steered Porsche to its third straight FIA World Endurance Championship Drivers Cup at Shanghai yesterday, the penultimate race of the season. The WEC series factory team of Bamber, Bernhard and Hartley are the 2017 long-distance superstars. They really weren't Shanghaied, of course, who could resist a Porsche factory ride, given its history, given its victories and given – recently – its dominance of endurance racing in the top LMP1 class. Some of this was luck following Audi's withdrawal because of dieselgate costs (Porsche is also out in 2018 for the same reason), and Toyota's lack of power, lack of endurance and lack of luck when running between or over the trackside bumpers during a long multi-continental season.
Such was not the case for Toyota Gazoo racing in China though. Toyota dominated the race with Sébastien Buemi, Anthony Davidson and Kazuki Nakajima in the #8 TS050 Hybrid won by more than a lap over Porsche for Toyota's third win in Shanghai, setting the fastest lap of the race in the process. It was Toyota's fourth win of the season. That result means Toyota goes to the final race of 2017, in Bahrain on 18 November, with four wins – the same as Porsche. However, both title battles are over, with Porsche and drivers Timo Bernhard, Earl Bamber and Brendon Hartley now World Champions.
Toyota has yet to announce if it will return to LMP1 next year – right now they are the only factory entrant with, oh, potentially $100 million investment needed. However, this is pending the inevitable, given the politics and business of racing, no doubt modification of the rules would allow non-hybrid cars in racing's most exciting class that runs on racing's most storied tracks. This prediction of AutoInformed hasn't passed the require tech inspection yet.  
It's enormously challenging for three drivers to share a race car at a 6- or 24-hour race says Timo Bernard, the oldest Porsche factory driver. Endurance racing is a team sport." The head of the Porsche "Team 75 Bernhard" is direct about cooperation among drivers: "An endurance crew must be on the same page on personal and technical level. This is essential, and you have to work at it."
Consider that each driver brings his own style with him. First, they must adapt this style and then make an honest evaluation when setting up the car. The short practice time must be divided between the three. Even with unchanging weather, not all three face the same track when completing a qualifying simulation on fresh tires. Perhaps most importantly, not all three will get a chance to test a set of tires at the end of its lifespan. When the green flag drops, each must know how the car handles with new, used or worn-out rubber. Feedback about the grip level and turn-in response or warnings for wet spots or inattentive competitors must be reliable, understood by the recipient and implemented.
In short, there is no room for personal preferences in the setup. No one benefits from measures that only one can use. But all pay when one doesn't cope. When one driver is racing, the other two are looking at the monitors, listening to radio communications and consulting with the engineers.