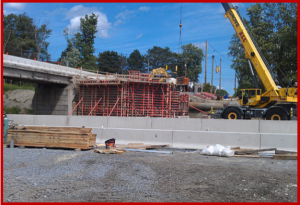 Every year, nearly $200 billion is spent on transportation-related infrastructure, according to the American Road & Transportation Builders Association.
Therefore,  Department of Transportation (aka DOT) government employees responsible for the construction, management and maintenance of the main arteries that traverse the U.S  should have comprehensive decision-making tools or so maintains Logicalis US, an international managed services provider.
Logicalis claims – in conflict to AutoInformed's experience, see No Fixes in Sight for Highway Trust Fund or Decrepit US Roads – that's why transportation CIOs are moving from analog car-counting sensor strips to digital data streams captured by Internet of Things (aka IoT) devices on every light pole. Lately, allegedly to more sophisticated networks of hundreds of thousands of cameras delivering a constant stream of visual data to a centralized command center. (ask the Dallas DOT for a non-answer or evasion on hacking its road signs, see http://www.txdot.gov/inside-txdot/media-center/local-news.htm.
While the future of transportation depends on embracing these technological changes, according to Logicalis (www.us.logicalis.com), it's essential for transportation departments to also employ data analytics to effectively analyze traffic patterns; reduce congestion, accidents and collisions; predict changes; and prepare their cities and states to handle "connected" transportation initiatives such as driverless vehicles.
Well, yes but government has been the least proactive to adopt customer friendly solutions while businesses rushed ahead for more than a decade, as the Michigan DOT proves each day.
"When it comes to DOT projects, data drives the decision," says Adam Petrovsky, GovEd Practice Leader, Logicalis US. "As public organizations with the tremendous responsibility of planning, managing and maintaining our most vital roadways, DOT executives are making funding decisions that carry almost unimaginable price tags. To spend responsibly, they not only need access to significant amounts of data, but they need that data to be captured by sophisticated IP video surveillance cameras like Cisco's 7000 Series and turned into usable information by top computing solutions like IBM's Watson that can help them make reliable predictions and prepare our transportation systems for the incredible technological innovations on the horizon."
No Argument, but are they capable of even grasping the concept, let alone implementing effective solutions?
Clearly, the above Logicalis commercial aside, technology is an increasingly important part of the fabric of America's deficient transportation system. Where highways once struggled with how to create a flashing "detour" sign with a single data stream, today's most traveled roadways might soon require full Internet connectivity. This perhaps means Internet networks located either underground or, worse, sparsely protected from the elements by freeway overpasses (See Dallas hacking) will need to be designed, deployed and managed.
It's a whole new level of technological sophistication that requires massive amounts of live data from traffic systems throughout the country to the cloud, then using data analytics to help make sense of what has been captured, says Logicalis.
"This is where an experienced solution provider like Logicalis becomes invaluable," Petrovsky claims. "We can help state and local DOTs with everything from camera installation to managing the video data they're collecting" … "And we understand how to apply data analytics to deliver the information DOT professionals need to make informed decisions."
Smart Transportation
Logicalis says the following three areas can help DOT decision-makers use the vast amounts of information their organizations need.
Strategic thinking delivers long-range plans: Resist the urge to buy technology reactively; always think three to five years into the future. How, for example, will you prepare your state or municipality for driverless cars and other automated transportation initiatives? Will you employ IoT devices and sensors to deliver data from street lights, stoplights and train crossings – and what role will IoT play in helping driverless vehicles recognize landmarks, guard rails and street edges? If you invest strategically today, your budget will stretch farther tomorrow.
Connected transportation makes your job easier: Cameras and IoT devices are weaving a giant connected, "smart" network throughout America's system of highways. Not only will these devices help you with state and local traffic analyses and predictions, but they'll provide a web of eyes and ears that can alert you to broken bridges, congested off-ramps, and emergency repairs that require immediate attention, allowing DOT employees to be used more strategically.
The public dictates change: The way citizens choose to travel dictates the need for roadway expansions, new high-occupancy or toll lanes, or driverless vehicle infrastructure adaptations. As a result, DOT CIOs need to understand public demand in order to accommodate it, and technology can help deliver the information required to make the needed decisions about transportation change.
About Logicalis
Logicalis is an international provider of digital services to help customers deliver business outcomes. Its' focus is the dynamics of customers' vertical markets including financial services, TMT (telecommunications, media and technology), education, healthcare, retail, government, manufacturing and professional services.
The Logicalis Group has annualized revenues of over $1.5 billion from operations in Europe, North America, Latin America and Asia Pacific. It is a division of Datatec Limited, listed on the Johannesburg Stock Exchange and the AIM market of the LSE, with revenues of over $6.5 billion.