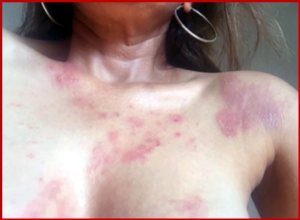 The Association of Flight Attendants – CWA (AFA) has renewed its demand for a full recall of toxic uniforms that were made in Bangladesh, China, Indonesia and Vietnam. (See Turbulent Romance for a history of the union.)
AFA has a team of experts working with American Eagle carriers to address the issues of its members and to ensure their health comes first. AFA has uniform health reports from more than 16% of the Flight Attendant population at American's three wholly-owned subsidiaries: Envoy, PSA and Piedmont.
In March 2017, AFA sent 14 uniform garments for independent testing. The results showed various irritants, sensitizers, and known carcinogens in the fabrics. This confirmed the uniforms can cause serious health issues and AFA pressed management to immediately and safely recall the toxic uniforms. Ultimately it appears that the toxic unforms came from various subsidiaries of Men's Wearhouse.
The chemical tests performed on these fabrics represent a "best guess" as to what chemicals could be in the uniforms and could be causing the reported skin, eye, and respiratory symptoms.
"AFA focused on chemicals that can be measured in fabrics and for which there is at least one published fabric standard, so that AFA could have some context for understanding the test results."
American is apparently working replacing the pilots' uniforms.